The 2nd EUSDR Embedding Week, organised by the Danube Strategy Point, took place from 12 to 16 June 2023. On each day, one thematic workshop brought together, among others, EUSDR stakeholders and the programming and managing authorities, to provide a forum for joint dialogue between programmes and the EUSDR on embedding issues, moving from the programming to the implementation phase.
The 2nd EUSDR Embedding Week addressed the potential and challenges of embedding from multiple angles, bringing together at a virtual table speakers representing the Slovenian EUSDR Presidency, the European Commission, programmes, MAs, programming authorities, EUSDR PACs and TESIM. Following the successful first edition of the EUSDR Embedding Week, held in July 2022, this year's second edition put a special emphasis on complex and cross-cutting topics and cross-PA cooperation.
Potentials, needs, ideas and challenges of different funding mechanisms as well as possible actions were explored, with the aim to make our macro-region:
• A more connected Danube Region (Monday, 12 June 2023)
• A smarter Danube Region (Tuesday, 13 June 2023)
• A greener Danube Region (Wednesday, 14 June 2023)
• A more secure Danube Region (Thursday, 15 June 2023)
• A more social Danube Region (Friday, 16 June 2023)
The 2nd EUSDR Embedding Week was another important step in the EUSDR Embedding process.
You can view the final agenda of the 2nd EUSDR Embedding Week here.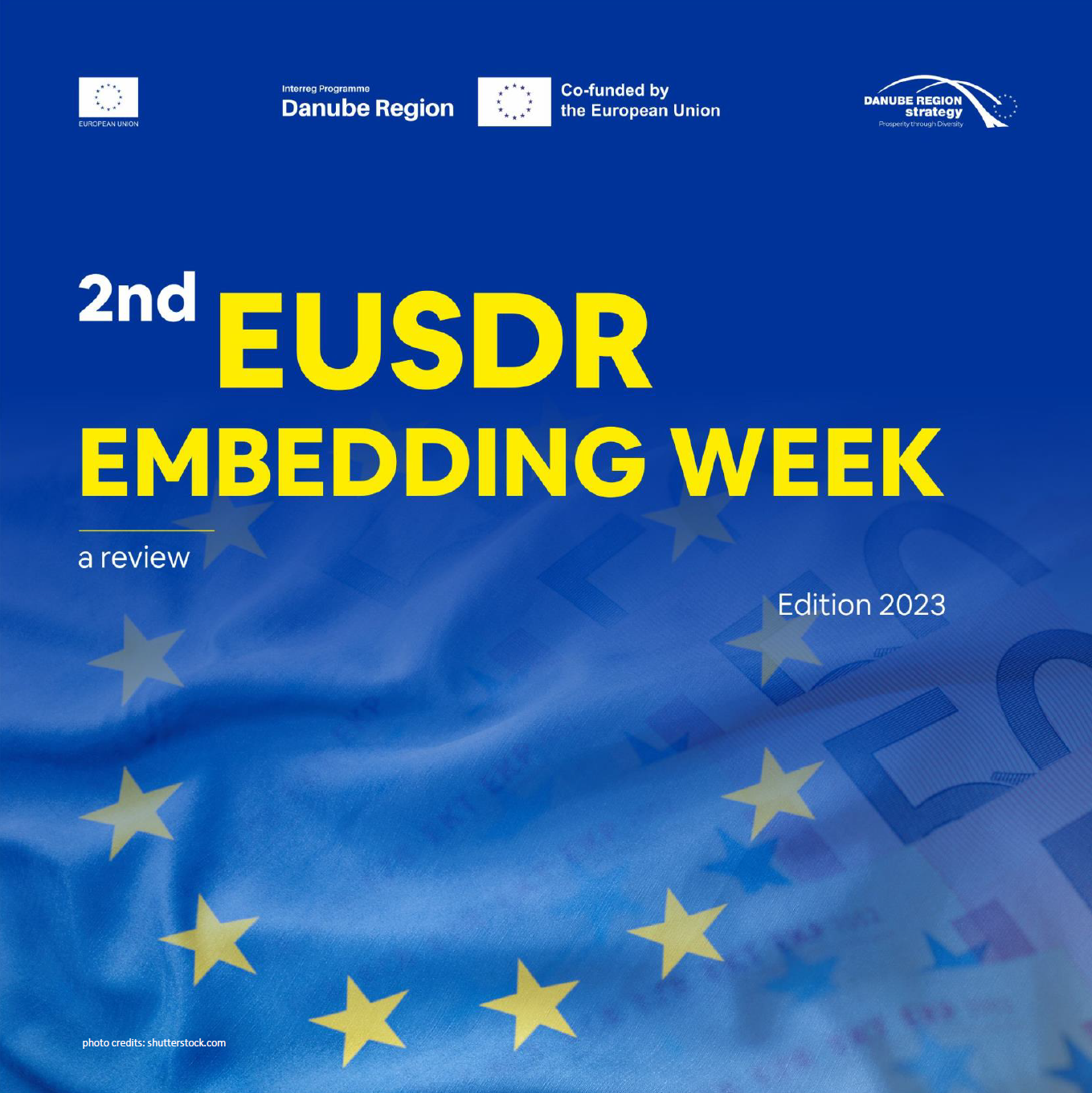 Following the 2nd EUSDR Embedding Week, the DSP has compiled a EUSDR Embedding Week Review – Edition 2023. The booklet gives an overview of all thematic sessions held and summarises the discussions and findings of all five days of the event, including many useful links for further reads.
Please click on the picture above on the Embedding page here, and feel free to further disseminate it among interested stakeholders!
Please find below also the key speakers' presentations of all five days of the 2nd EUSDR Embedding Week. The presentations are published with the speakers' consent.
Day 1: A more connected Danube Region (Monday, 12 June 2023)
Day 2: A smarter Danube Region (Tuesday, 13 June 2023)
Day 3: A greener Danube Region (Wednesday, 14 June 2023)
Day 4: A more secure Danube Region (Thursday, 15 June 2023)
Day 5: A more social Danube Region (Friday, 16 June 2023)
All photos: © Danube Strategy Point