DARIF – Setting up the Structure of a Danube River Forum – 27th March 2019
Being one of the main transport corridors of Europe, the Danube is exposed to a significant security threat, which is a challenge for the law enforcement bodies in both Schengen and non-Schengen countries in the region. Increased passengers and freight traffic intensified the smuggling and human trafficking on the Danube.
As due response to the arising security risks, followed by a need for joint international cooperation, DARIF project enables settling a regular cooperation platform, the "Danube River Law Enforcement Forum", which can significantly improve the safety and security of the European Transport Corridor VII. This platform prepares statistics, reports and analysis for the Danubepolice and ensures accelerated exchange of information flow due to a direct connection and traffic surveillance and monitoring on the Danube, reducing time for detection of cross-border crime and emergency situations. An innovative aspect of the project was bringing all law enforcement authorities in the Danube region countries to the same table.
Together, we are working to ensure a modern and secure traffic corridor on the Danube region!
Find more about this project here: https://bit.ly/2TIGlJO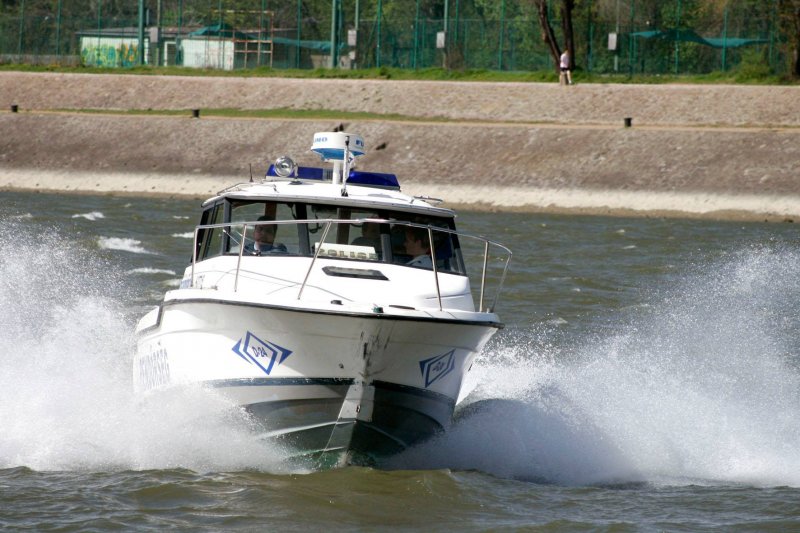 DriDanube project – 20th March 2019
Over the last years, water scarcity and drought have become a serious problem in the Danube Region. These have significant impacts on agriculture, hydrology, livestock, water-based power plants, transportation, fires, human health etc. Despite the losses, people still consider it rare in this region and not an issue of high priority.
DRIDANUBE is shifting the perspective from crisis management to risk management. It established a new drought monitoring tool DroughtWatch to serve for surveillance, early warning and emergency response. Early detection of drought impacts will help the national authorities to forecast and respond during drought development faster and with higher precision. In practice it also means that if farmers can see immediate effects of drought and have relevant forecasts, they can take appropriate measures to reduce the impacts (e.g. more efficient use of water for irrigation). Moreover, using the information offered by this tool and the integrated drought management approach, governments may take necessary steps before disasters bring irreversible losses and invest into prevention.
National Hydro-meteorological Services and Emergency response authorities from the participating countries are already testing use of the project tools. The network of on-field reporters (currently over 1,000 in the region), who weekly report on drought impacts and contribute the system data, will also benefit from the tools and relevant forecasts.
We are working towards drought resilient Danube region and better cooperation of the authorities in the Danube region!
Here you may find more info about the project: http://www.interreg-danube.eu/approved-projects/dridanube
Danube Sediment – 6th March 2019
#EUSDR #danubesediment Why is sediment so important for a river? This video explains the causes for and impacts of a changed sediment balance for humans and nature along the Danube.
AgriGo4Cities – 13th March 2019
All EU and non-EU countries face the challenge of social inclusion of vulnerable groups. A #EUSDR-related project found a possible solution: by bringing all groups together (authorities, vulnerable and marginalized groups and interested groups, as NGOs), #AgriGo4Cities thought of social inclusion measures, enhanced participatory governance, promoting sustainable urban development, making urban and peri-urban gardening more visible in the Danube region.
By its action, the project aims at helping vulnerable groups to use participatory approaches in urban agriculture, to learn how to organize, empower and raise voice in public-decision making and also bring local authorities closer to the communities, by working together for the same purpose: community welfare.
Concretely, #AgriGo4Cities helps interested groups in identifying the good practices of participatory urban agriculture, establishing a transnational learning environment. In this way, vulnerable social groups will be actively involved in the planning process, together with the local authorities and all possible unused spaces in urban areas would be used for urban gardening and attract local communities for different activities.
Find more details about the project on the website of the project.