Success Stories from the Danube Region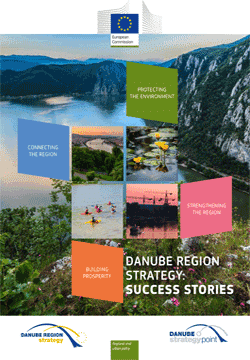 After 5 years of implementation, significant achievements of the EUSDR are becoming evident. The purpose of this publication is to give examples of what has been achieved together, based on the cooperation at macro-regional scale in the Danube Region. These projects and achievements exemplify the added value of the Danube Strategy and will provide further motivation for continuing to cooperate along this successful path in order to contribute to the balanced, sustainable and inclusive growth of the Danube Region.
Download the publication in your own language:
Priority Area Posters
These posters were used at the 2012 EUSDR Annual Forum in Regensburg and are available below in high resolution for printing.