Pursuing a rotation principle, the EUSDR Presidency is taken over by an EUSDR participating state for a one-year period. The incumbent EUSDR Presidency proactively performs the coordination among National Coordinators (NCs) and Priority Area Coordinators (PACs), supported by the Danube Strategy Point (DSP) and in cooperation with the European Commission (EC) and strives to facilitate decision-making and cooperation. The EUSDR Presidency will organise and chair at least one meeting of NCs, one meeting of PACs and one joint meeting of NCs and PACs, with the support of the EUSDR TRIO Presidency and the DSP, in cooperation with the EC. The incumbent Presidency is in charge of hosting the EUSDR Annual Forum, ideally back-to-back with a ministerial meeting where a ministerial declaration should be adopted in order to raise the political profile of the EUSDR, in cooperation with the EC and with the support of DSP.
Slovenian EUSDR Presidency (2022 – 2023)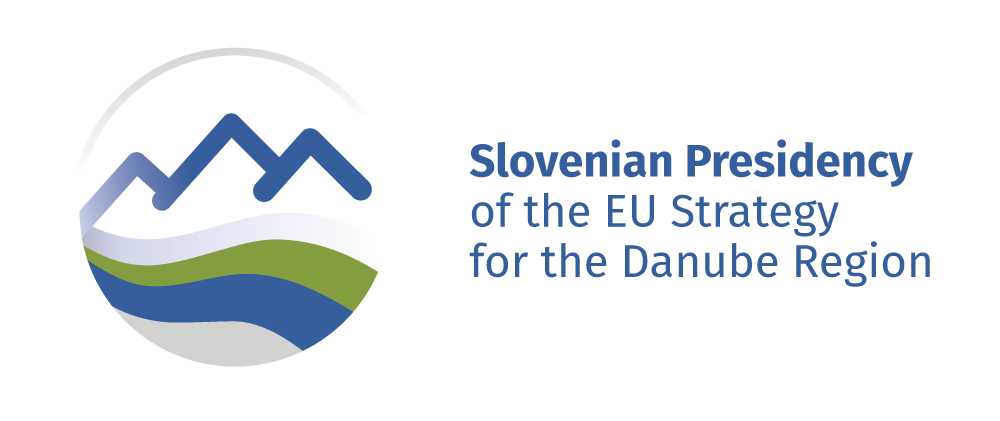 Priorities and programme
From 1 November 2022 until 31 October 2023, Slovenia holds the Presidency of the European Strategy for the Danube Region. The Slovenian EUSDR Presidency will focus on the future development of the Danube Region and on empowered cooperation of all EUSDR participating countries while maintaining full solidarity with Ukraine.
Given that the Danube Region is one of the most heterogeneous and diverse regions in Europe, with nine EU and five non-EU countries, the Slovenian EUSDR Presidency will focus on the involvement, empowerment, communication and capacity-building of key stakeholders participating in the EUSDR in a structured and strategic way.
To act as a promoter and facilitator of macro-regional cooperation between all countries and all macro-regional strategies, the Slovenian EUSDR Presidency has the following institutional priorities:
Empowering involvement in the EUSDR
Improving the strategic governance of EUSDR and macro-regional strategies
Youth involvement and its role in the EUSDR
Embedding process – evaluation and further steps
The thematic priorities of the Presidency will focus on
Knowledge society and professions of the future
Transport and energy challenges in the Region.
Programme of the Slovenian Presidency
Meetings & events of the Presidency:
Opening event of the Slovenian EUSDR Presidency – 1 December 2022, Slovenia
Launching the Slovenian EUSDR Presidency – 1 and 2 December 2022, Slovenia
Calendar of the Slovenian EUSDR Presidency
12th  EUSDR Annual Forum
The Slovenian EUSDR Presidency will host the 12th EUSDR Annual Forum on 24 and 25 October 2023 in Brdo pri Kranju, Slovenia. More information will follow soon.
Contact: Slovenian-EUSDR.Presidency@gov.si
Previous EUSDR Presidencies
Note: DSP will update and add further information about the previous EUSDR Presidencies.