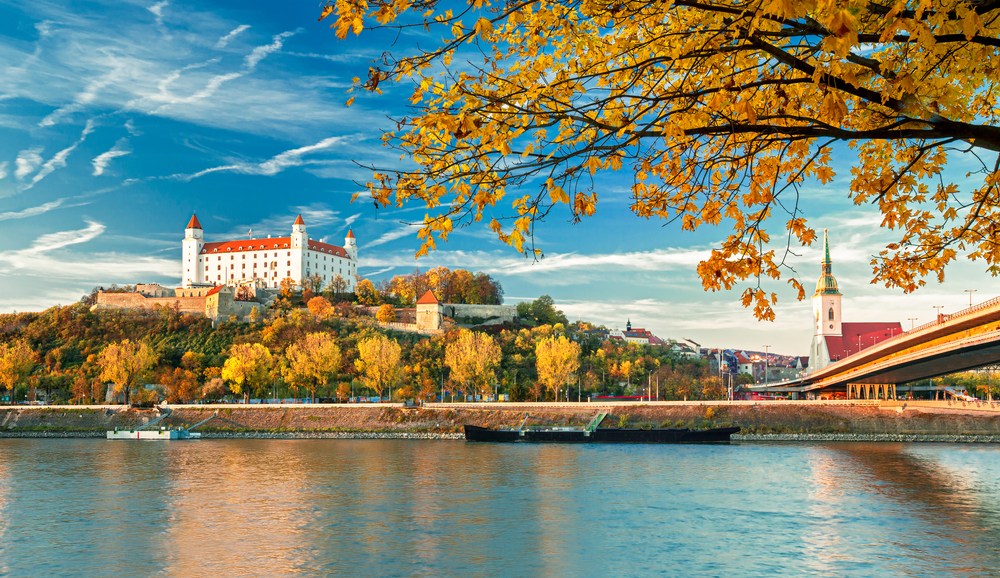 10th Annual Forum of the EU Strategy for the Danube Region
© Rasto SK on Shutterstock.com
The 10th EUSDR Annual Forum, jointly organised by the Slovak Republic, the European Commission, the Danube Transnational Programme and with support of the Danube Strategy Point, will take place on 26-27 October 2021. The EUSDR Annual Forum will take place in a hybrid format. This means that the organisers and presenting participants will physically meet in Bratislava, from where the entire Annual Forum will be streamed. Speakers will give their presentations on-site and registered online participants will have the opportunity to interactively participate in discussions through one of the used online platforms.
The 10th Annual Forum of the EUSDR will be preceded by the 8th Danube Participation Day organised by EUSDR Priority Area 10 and the Danube Civil Society Forum in an online format on 25-26 October 2021.
The 10th Annual Forum of the EUSDR will also serve as great opportunity to celebrate 10 years of macro-regional cooperation in the Danube Region!
Accomodation for the 10th EUSDR Annual Forum
The event will be held at Hotel Bôrik (Bôrik 15, 814 07 Bratislava).
To guarantee maximum flexibility with regards to travel arrangements and bookings and keeping in mind potentially changing COVID-19 restrictions, no room contingent is reserved for attendees of the Annual Forum.
We advise you to book your stay in a hotel in the city centre (e.g. Radisson Blu Carlton Hotel, Park Inn by Radisson Danube Bratislava or Falkensteiner Hotel Bratislava).
All of these hotels are situated only a few walking minutes from bus 203/207, which will bring you close to Hotel Bôrik (catching the bus from Hodžovo námestie to Hummelova).
Taxis and similar providers should charge between 6 and 10€ for this distance, also depending on the time of order.
According to current COVID-19 restrictions, entrance at Hotel Bôrik will be admitted only for persons who are either
fully vaccinated,
tested (PCR collection within the last 72 hours, Ag collection within the last 48 hours)
or have recovered from COVID-19 in the last 180 days.
Hotel Bôrik will also accept affidavit for any of the above mentioned status.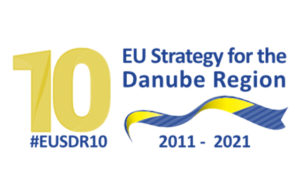 PRELIMINARY AGENDA
(subject to change)

Day 1 | 26 October 2021
10:00-12:00 | Reflection & Discussion of the Danube Participation Day
(PA10, Danube Civil Society Forum)
10:00-12:00 | Meeting of EUSDR Ministers responsible for Innovation & Digitisation
10:00-16:00 | WWF Side Event: CLIMAFORCEELIFE Opening Conference on the Impact of Climate Change on Forests | Register here
12:00 | (Virtual) Press Conference & Family Photo
13:00-14:00 | Opening of the 10th EUSDR Annual Forum
14:00-15:00 | Plenary Session
15:00-15:30 | Break
15:30-17:30 | Danube Transnational Programme Annual Event
18:00 | Networking Dinner for Presenters
Day 2 | 27 October 2021
09:30-11:00 | Parallel Workshops
1. Youth – Role of Youth Organisations in the EUSDR

(PA10, PA9, DYN, DCSF, DSP)

2. Digital Transformations & Innovations (EC)
11:00-11:30 | Break
11:30-13:00 | Parallel Workshops
1. Biodiversity – Threats & Opportunities


(SK Ministry of Environment, SK Centre for Scientific and Technical Information)

2. Support to non-EU States – Economic & Investment Plan for the Western Balkans and

other initiatives

(EC DG Regio, DG Near)
13:00-14:00 | Break
14:00-15:30 | Embedding Workshop
15:30-16:30 | Handover Ceremony & Closing