EU Strategy for the Danube Region at a glance (2019)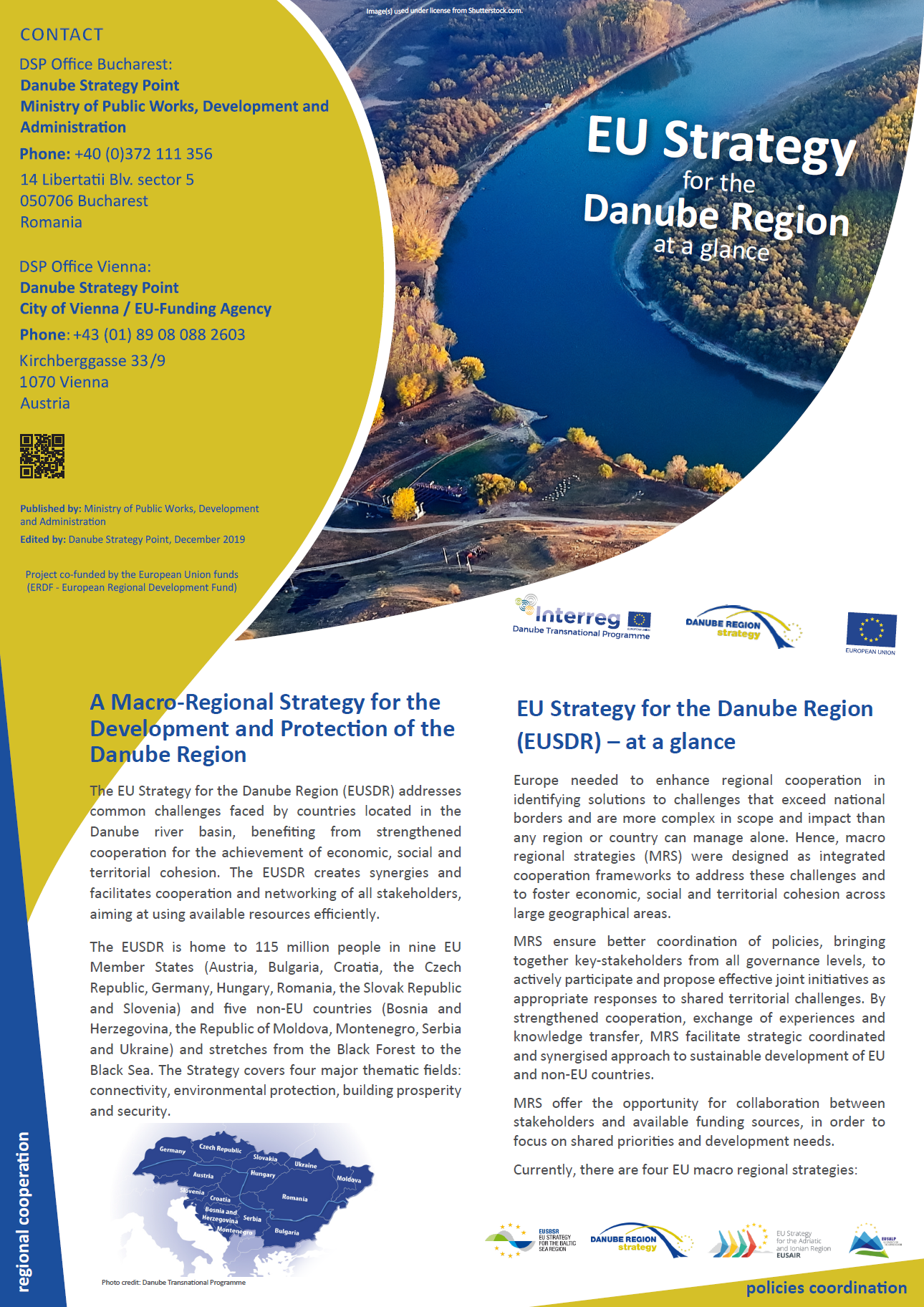 An important activity for EUSDR is to promote its actions and achievements in order to build stronger ties to the regional, national and international stakeholders. For this, a leaflet was developed and translated into all 12 languages of the Danube Region languages.
The leaflet developed in 2019 presents briefly the EUSDR and its pillars.
All together, we need to protect our nature and people, to build a prosperous region with a healthy environment, equal societies and high living standards. We need to create sustainable jobs and open up fair opportunities – all the way between the Black Forrest and the Black Sea. Environment protection, sustainable transport, faster ITC connectivity, competitiveness of European businesses, security in the region need to be backed by sustainability, supporting circular economy and led by knowledge-based and information society.
Download the leaflet in your own language: