Strategic Project Webinar: Cross-border (Public) Services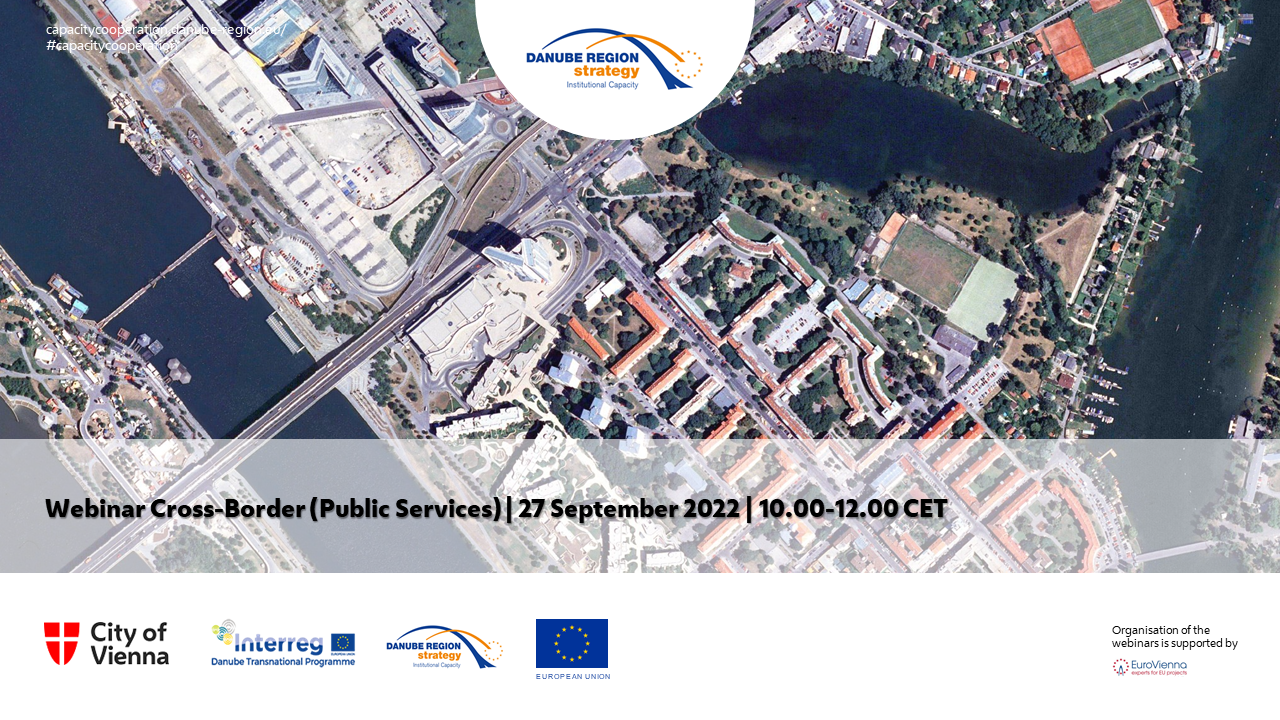 Please save the date for a Strategic Project Webinar on Cross-border (public) services, organized by EUSDR Priority Area 10 | Institutional Capacity & Cooperation.
The webinar will take place on 27 September 2022, 10.00-12.00 CET.
Over 40% of the Danube Region are border areas. This includes even capitals such as Bratislava or Zagreb and further larger cities.
Hence, a large part of the population in the Danube Region live in border regions, and many institutions and enterprises are operating close to country borders.
Thus, the ability to cooperate as well as to overcome legal and administrative barriers are a key factor for prosperity in the region.
The webinar "Cross-border (Public) Services" will provide the opportunity to discuss what we need and to learn about what we have to support developing and implementing cross-border (public) services to increase the quality of life for people in border regions.
A draft agenda is available here.