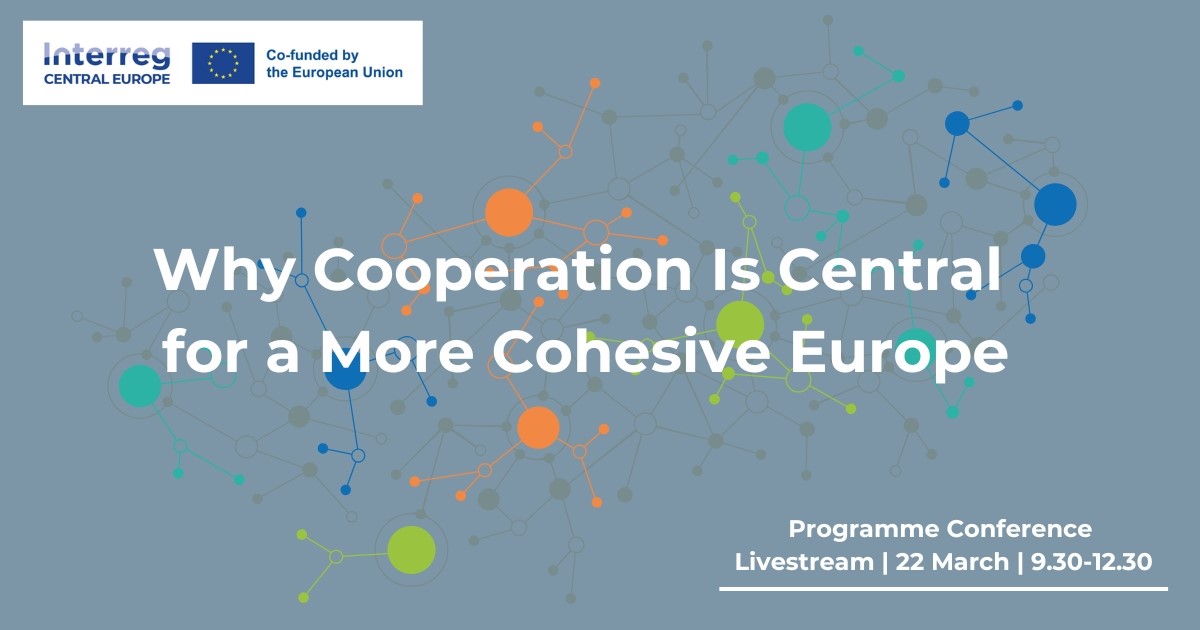 Interreg Central Europe: Cooperation is central for a more cohesive central Europe in transition
The programme conference will take place in a hybrid format online and in Vienna (on invitation only)
on 22 March 2023. You can register for online participation here.
The plenary sessions in the morning will be livestreamed on the digital programme community. Participation onsite is limited to 150 persons on invitation only. Guests will include policy makers from various governance levels, partners of the newly funded projects, and selected thematic experts.
The event will be hosted in English without translation.