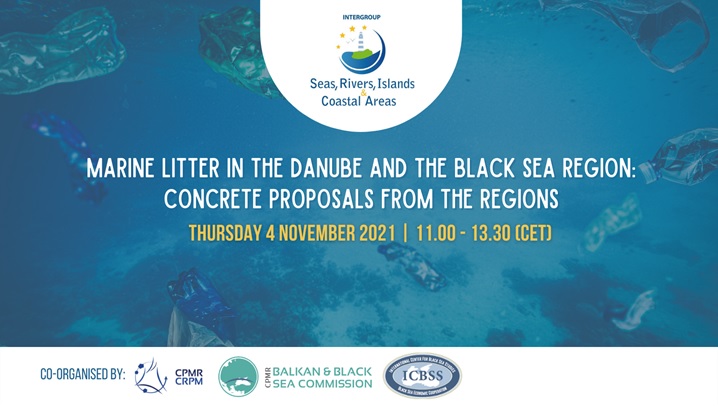 Marine Litter in the Danube and the Black Sea Region
The online conference, hosted and chaired by MEP Carmen AVRAM, will take the form of a moderated exchange with key regional, political, and private stakeholders from the Danube and Black Sea regions. The online meeting will also seek to promote inter-basin and knowledge exchange by presenting key takeaways and best practice from other sea basins of Europe. The aim of the event is to discuss and come up with tailored and concrete proposals to tackle marine litter in the region.
The event will offer different stakeholders from the wider Black Sea region and beyond the opportunity to share their experience and exchange ideas with representatives from the European institutions and encourage multilateral cooperation in the framework of different EU initiatives and programmes implemented in the area.
The conference will aim at providing a dialogue platform amongst EU, regional and national policy-makers and key stakeholders, to encourage a debate that will allow for the better understanding of the challenges, as faced by stakeholders on the ground, and the different opportunities that derive from the various EU policies, strategies and initiatives in this diverse but fragile region.
>>> AGENDA AND FURTHER INFORMATION <<<
>>> REGISTER HERE <<<