Conference for the Future of Europe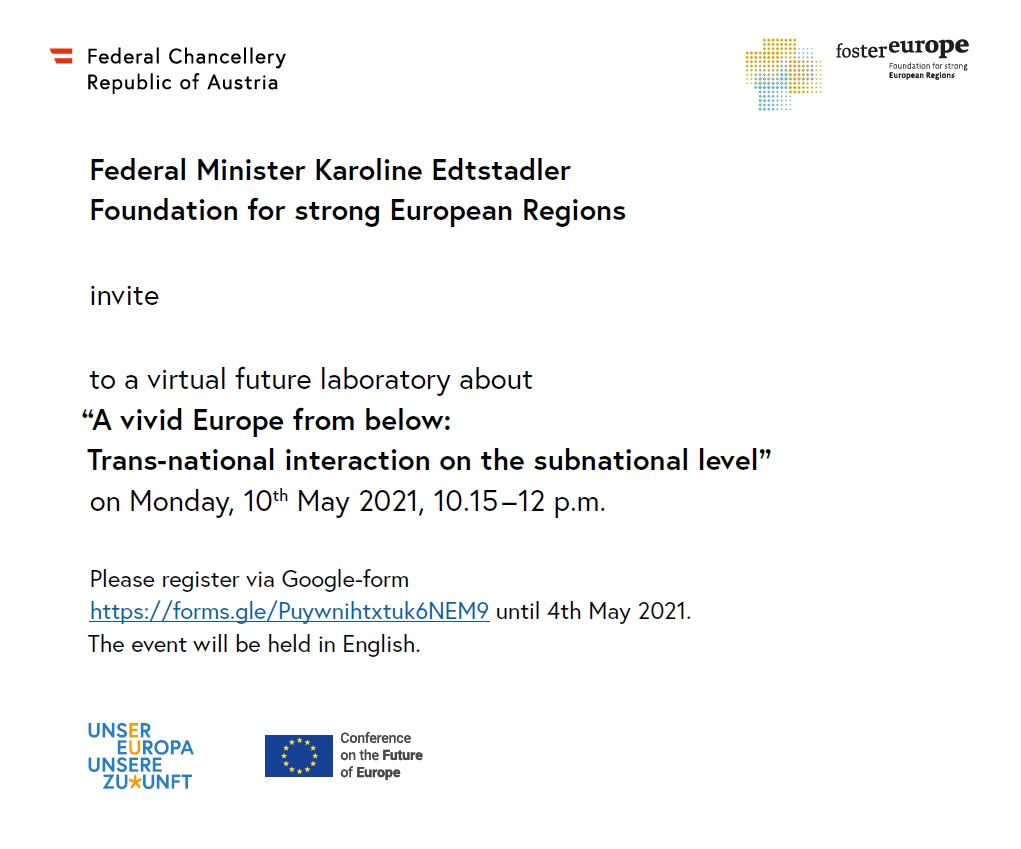 A vivid Europe from below: Trans-national cooperation on sub-national and non-state level
Foster Europe Foundation has triggered a debate on how to widen, foster, and invigorate the cooperation and coordination of regional and local entities, of civil society, cultural institutions, and business to a pan-European teamworking in the framework of the Conference on the Future of Europe.
A vivid European Union that follows the path of ever closer integration must be built on a vivid Europe from below.
In Europe, the EU-Macroregional Strategies, MRS, have proven, among others, to be a tool that enables the local and regional level to fruitfully collaborate across borders and sectors of society.
A first digital workshop organised jointly by the Austrian Minister for EU and Constitution and the Foster Europe Foundation will be held on 10 May 2021, addressing the issue of trans-national cooperation and MRS.
The workshop will analyse the role of trans-national cooperation on a subnational level and the EU-MRS in a future Europe.
Register now via Google Forms or via www.foster-europe.org until 4th May 2021!